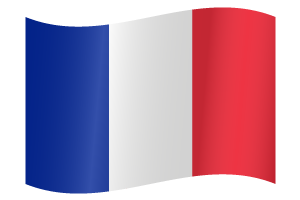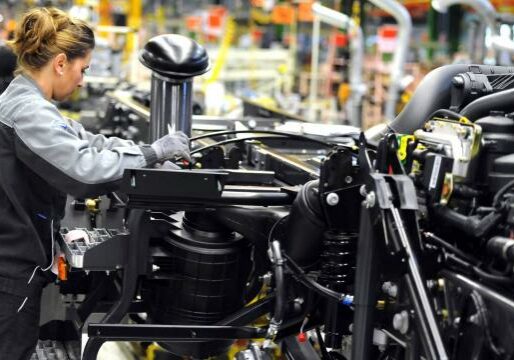 Between Caen and the English Channel, where the old naval shipyard of Blainville used to be, is where the truck chassis of our ducks are being assembled by french workers. Cock-a-doodle-do! (or should we say Quack Quack?)!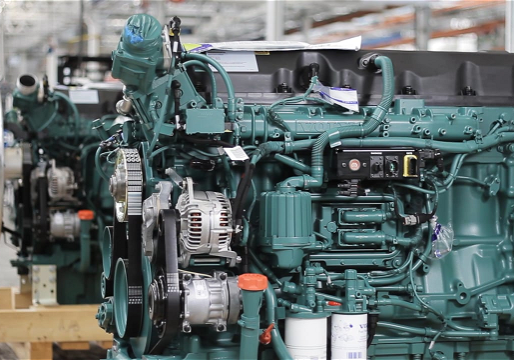 The engine of les Canards' ducks are built at Vénissieux-Saint-Priest, where 4 000 workers are employed.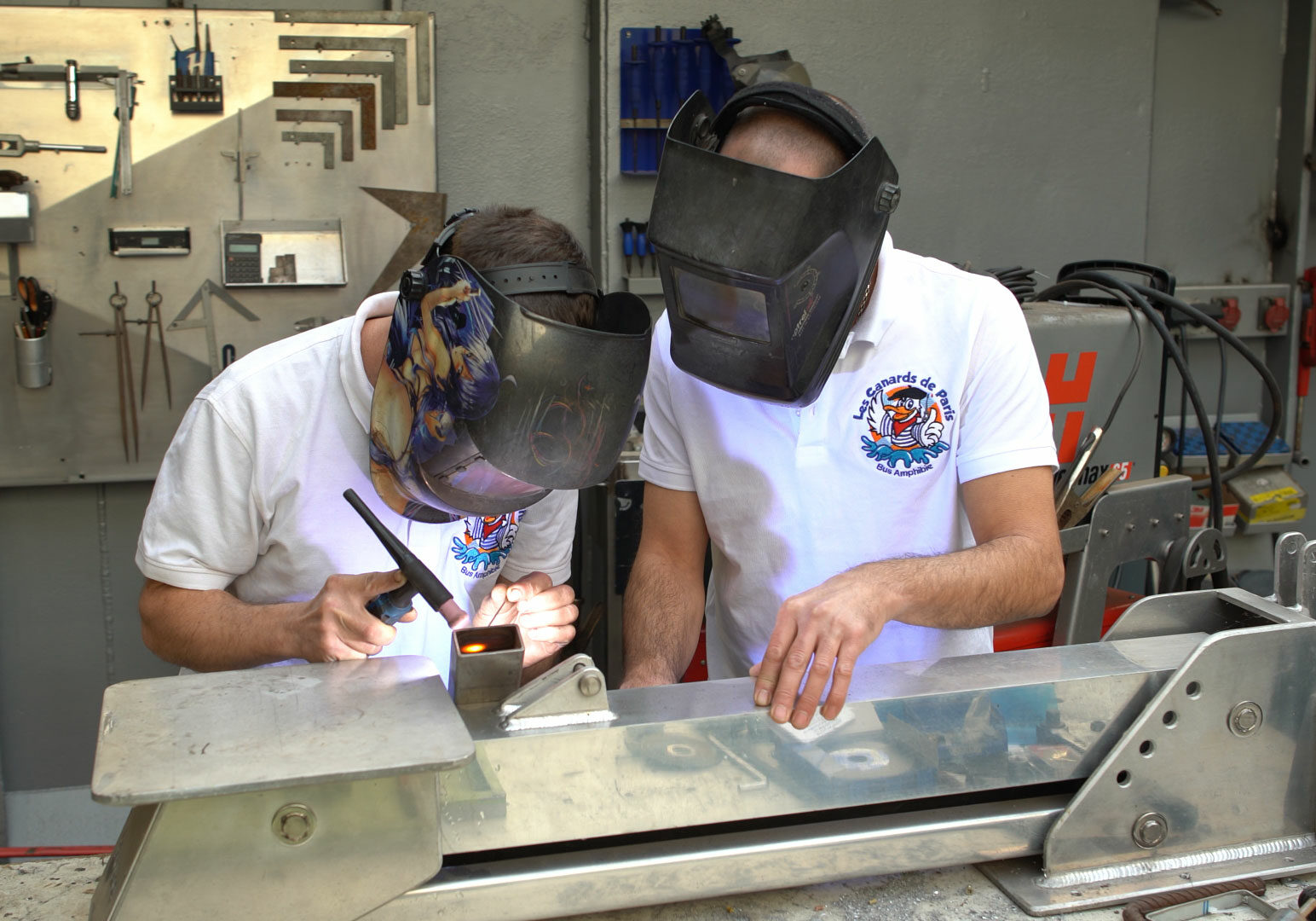 Upgrading works, electricity, road and river tests, paint, interior layout are all carried out in Conflans Saint-Honorine, the french capital of inland water transport, where the Seine and the Oise rivers meet.
A STATE-OF-THE-ART VEHICLE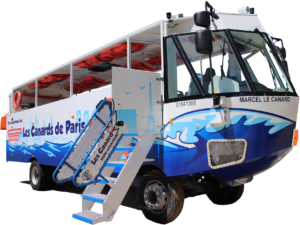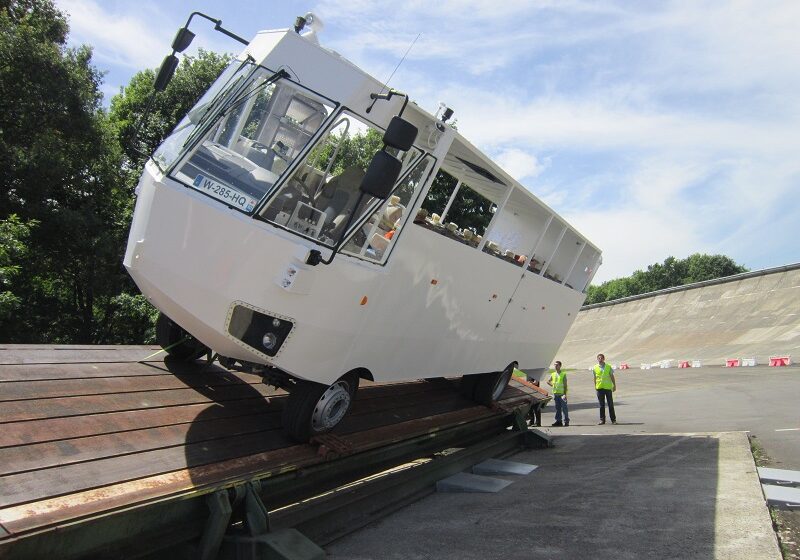 Our first french amphibious has been tested during two long years by the french administration to pass all relevant road safety standards : seat anchorage, burning behavior, light emissions, superstructure strenght analysis, braking capacity, interior layout, dimensions...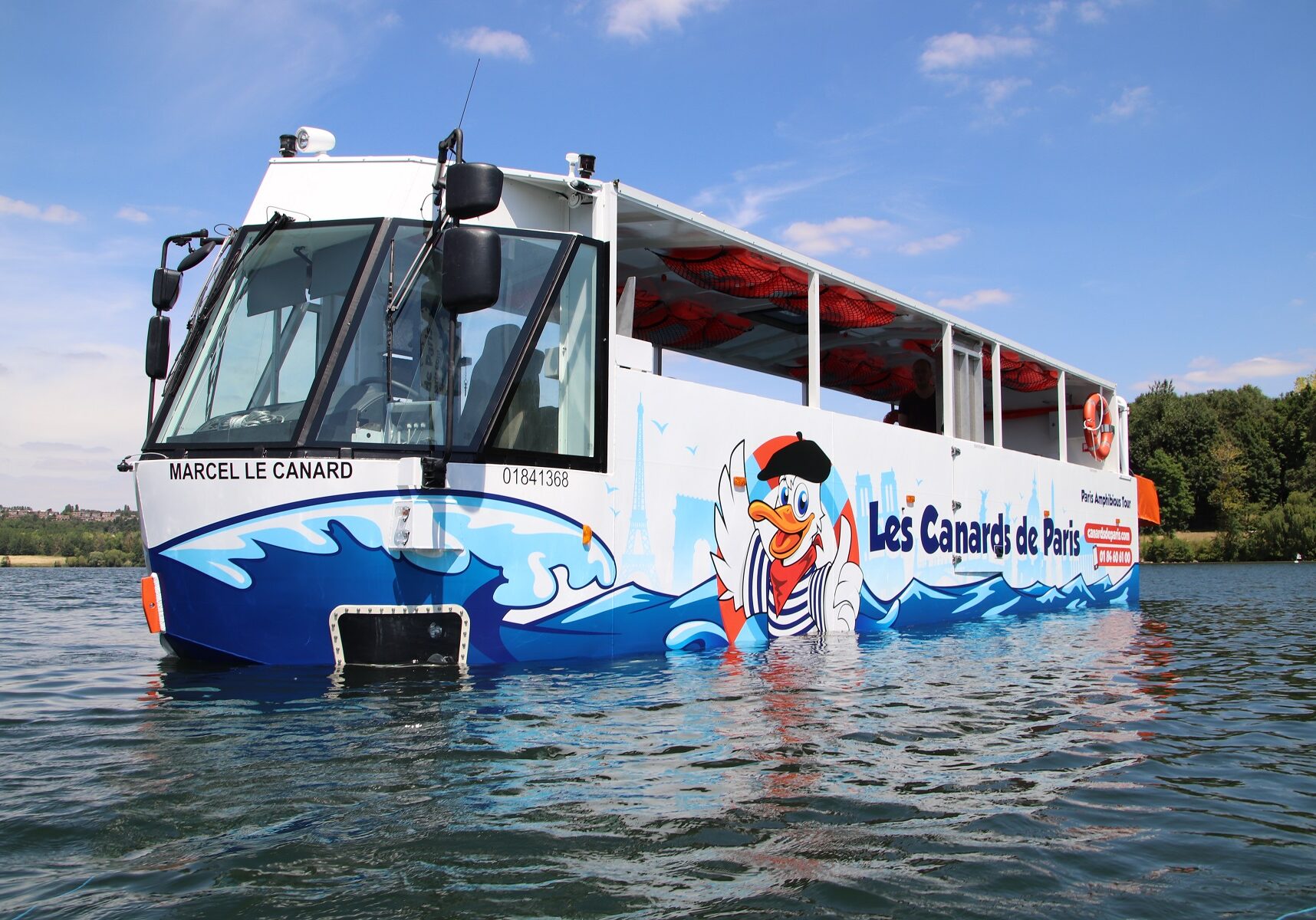 Les Canards de Paris built their boat according to the latests European waterways regulations so it is allowed anywhere on european rivers.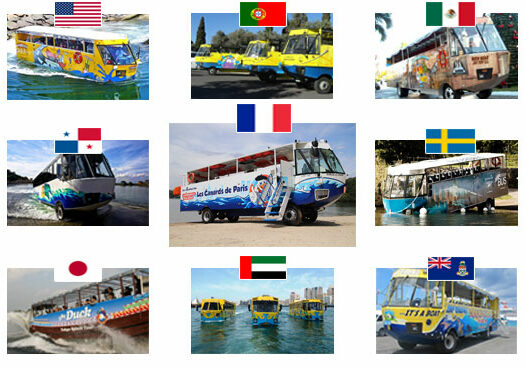 Similar boats are currently being exploited in 25 cities accross the globe : Sweden, Portugal, UK, Japan, United States, Malaysia, Taïwan, Dubaï, Mexico, Qatar, Panama, Brazil, New Zealand, Iceland, you name it !
AN ENVIRONMENTALLY-FRIENDLY BUSINESS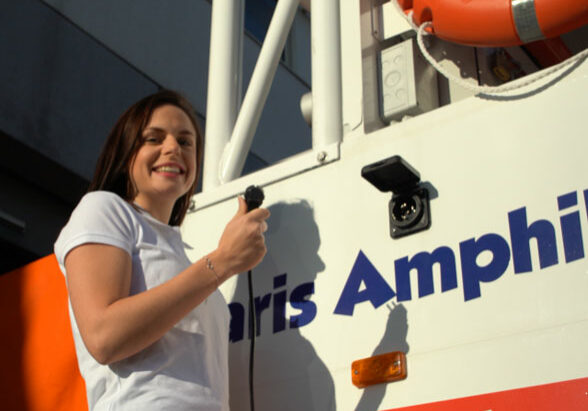 When the coach goes on the river, an all-electric engine can be put in gear.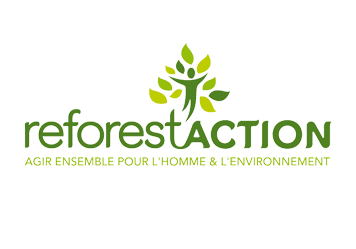 Les Canards de Paris is commited to be completely carbon neutral thanks to a partnership with REFOREST ACTION to plant trees.
Carbon emissions are totally counterbalanced by the plantations.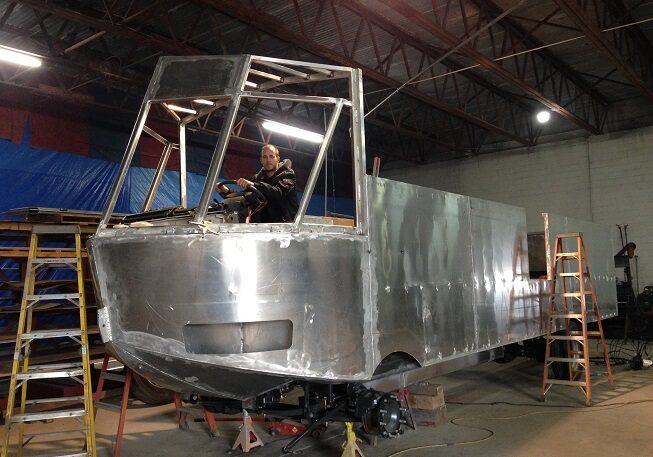 Our boats are aluminium-made. Aluminium is a material that can be recyled almost forever. It is also a material that is two to three times lighter than steel, making our ducks particularly fuel efficent boats.
The company is now working towards building the first-ever completely electric amphibious bus !