Hey !
Tickets for boarding should be booked online through our dedicated webpage or by phone at +33 184 606 100 (or in the bus, at least 15 minutes prior to the departure. We can't guarantee that their will be some seats available in the bus, which is why we strongly recommend you book online or by phone).
Our departure point is located at Place Jacques Rueff, a big roundabout at 300 meters from the Eiffel Tower, in the center of the Champ de Mars garden.
Please, make sure to arrive 15 minutes prior to your tour departure so we don't run late and have enough time for everyone to get on board 🙂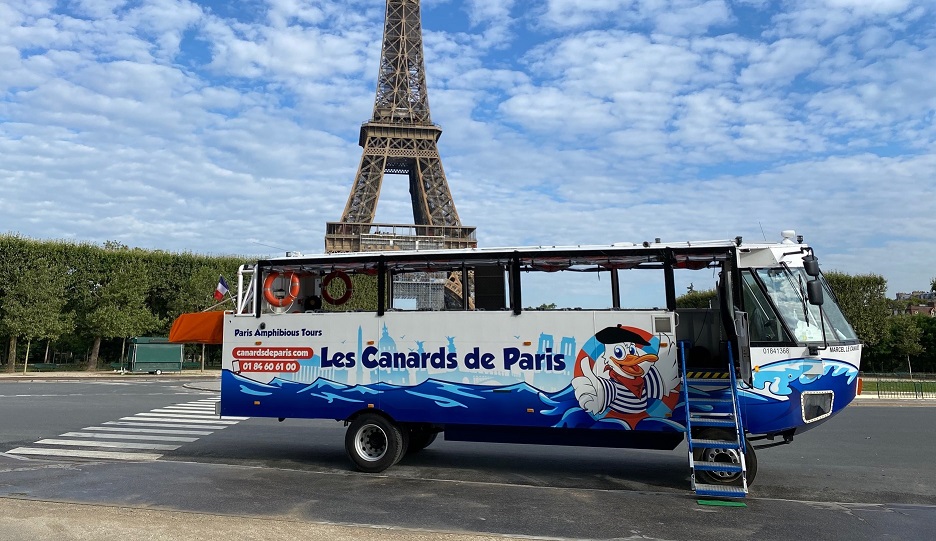 You can easily get to our starting point by metro / RER / Bus:
Metro line 8 "Ecole Militaire" stop and a 13 minutes walk
Metro line 6 "Dupleix" stop and a 10 minutes walk
Rer C "Champ de Mars - Tour Eiffel" stop and a 12 minutes walk
Bus lines 42 or 82 "Champ de Mars - Suffren " stop and a 2 minutes walk
By cab, you should give the following address : "Place Jacques Rueff, 75007 Paris."
Our team is waiting for the authorization to install a sign at the departure point. In the meantime, there is always someone from the team at the departure point 30 minutes before each departure. Thank you !