ENJOY PARIS WITH A SPLASH !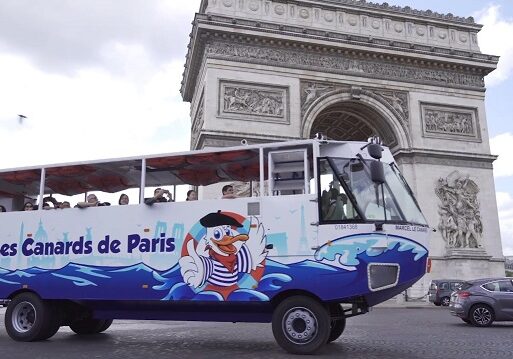 Our Journey starts with a one hour land visit of Paris most iconic places.
Our live-guides will tell you a whole lot of fun and major facts about the City of Light, cruising by famous landmarks and places that make it so wonderful.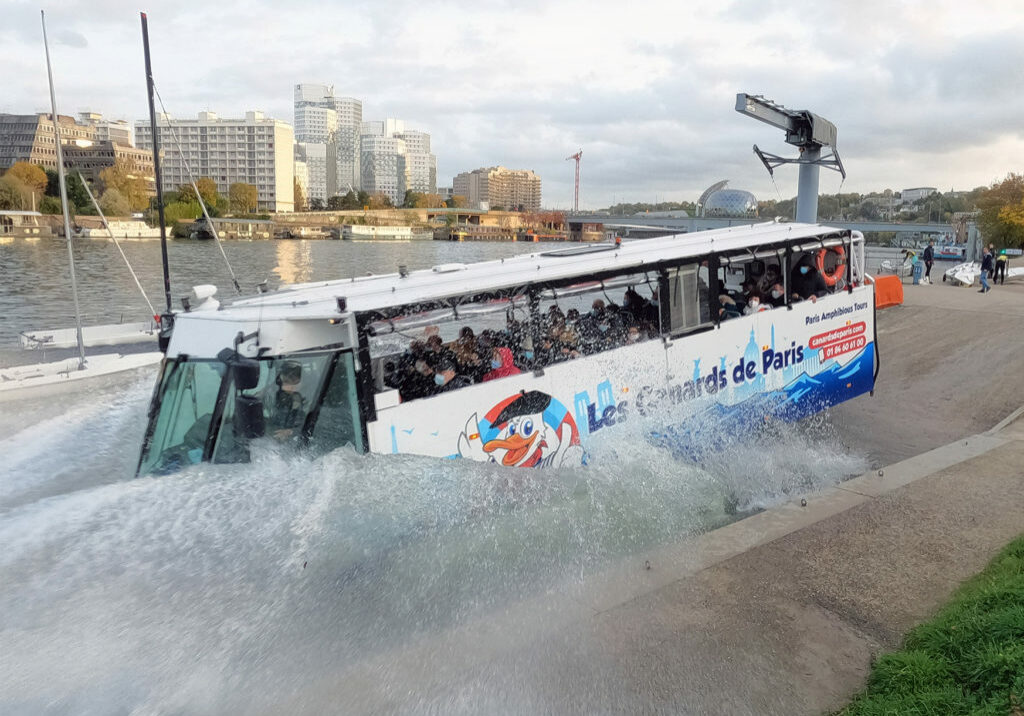 The highlight of the tour is definitely when we splash into the Seine. You will sail for around 20 minutes.
Get ready, it's about to get bumpy !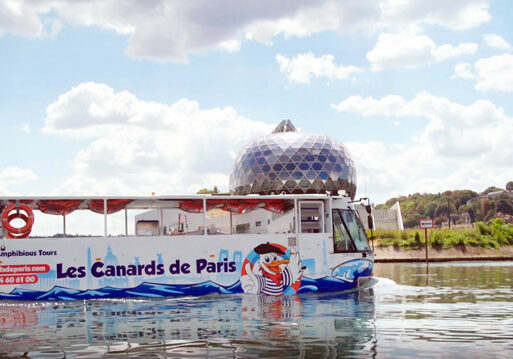 On the Seine river... in a coach !?

Ready captain ? Buoys, life-vests and anchor are all set ! We'll show you the flamboyant boat-shaped "Seine Musicale" on the Seguin island and get a glimpse of the magnificent Saint-Cloud gardens.

Join us on social networks!